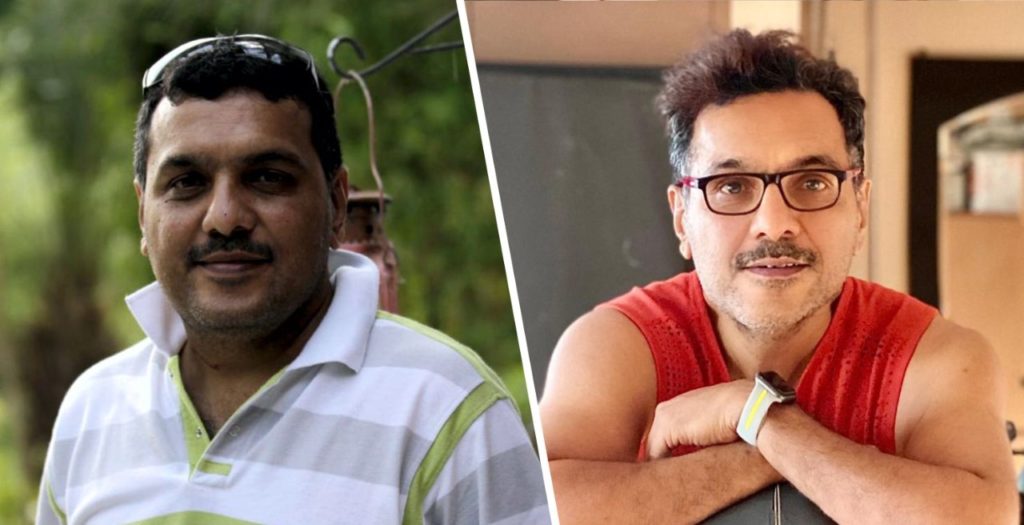 Imagine yourself in your old age – twenty, thirty or forty years from now. What do you see? You may not be very happy with what you visualize. A weaker you. An older you with grey hair, using a stick and perhaps finding it difficult to get up from a chair or lift your bag.
Now visualize yourself sharper, stronger and full of energy, possibly more than what you have today. You may have less hair and a few wrinkles but no wheel chairs. You can still do everything for yourself. You may be mentoring people with amazing energy. Or doing whatever you like. If you love to run, you may still be running marathons or if you love to play tennis, you would be playing. Simply put, you would still be doing whatever you love with the energy and strength of people half your age.
Don't believe this? Think it's a fiction and not possible? Let me tell you this is possible. You can be in your best shape at any age. If you want to turn back the clock, bookmark this blog. I am proof that it is possible. At fifty-five I am in the best shape of my life. Measurably fitter than ever before. My metabolic age is of a thirty-eight-year-old. My health reports are all normal.
Ten years ago, I had high cholesterol, triglycerides, uric acid and hypertension among other things. Insurance companies didn't want to do Key man insurance for me which my company needed me to have. Fast to twelve months from now – at fifty-six – I intend to be even in better shape – both physically and mentally and hopefully a Grandfather! Going by the comments that people on Twitter and Instagram give me – I have a body that's ageing in reverse.
Don't ask HOW. How to lose weight or fat? How to be mentally strong? How to gain spiritually? Instead ask yourself WHAT. What you want.
I am not a Doctor or certified trainer or a nutritionist. And was never an athlete. I am an entrepreneur who used to work eighty to ninety hours a week trying to grow my businesses. Always traveling. I became obese and sick.
One day I decided to change everything. Just like that. Today at 5 ft 8 inches, I have been able to reduce my body fat from 27% to 16.3%. I am free of all lifestyle diseases. And am at my calmest best. For someone who could hardly walk a hundred meters, I am running marathons.
This blog is about the power of consistency and determination to achieve one's goals. Not just physical goals. Any goals. I will write about my transformation. All the steps I took along the way and all the stories I lived.
Don't ask HOW. How to lose weight or fat? How to be mentally strong? How to gain spiritually? Instead ask yourself WHAT. What you want. Make a note of all the goals you may have from a 6-pack body to having your own home or starting your own enterprise. Once you know what you want you will know How.
Don't be defined by age. Reclaim your life. Start today. Whatever age you are. You don't need much effort but please understand there is no shortcut. In the last decade or so I have read thousands of blogs, journals and books on nutrition, healthy eating and fitness. That information has helped me design my life. This blog will have everything that I have learnt and that has worked for me.
Remember as you grow older you need to build more strength and stamina. I hope this blog helps you reclaim your life with practical suggestions and experiences. I will share my experiences and give you tips about fitness, nutrition, health and spirituality.
In case you are wondering about what happened that set me on this path of complete transformation. It was a near death experience. A horrible car crash resulting in a life-threatening surgery. A second life. I didn't want to live this God's gift the same way. But don't wait for that accident to happen to transform yourself. You should start now.
Just one last word. Developing the body and mind, you want is something which does not happen overnight. The way to change and sustain that change is to take your time. Be gentle on yourself. As you see progress you will want to do more.
Remember Action -> Result -> Motivation.
Consistency is the key to success. If you think you are too weak, too old, too lazy, too obese – remember you can rebuild your life. You deserve to be your best. Reclaim it. Turn back the clock.
Let's get fitter together!