1. When and why you decided to transform – Why?

Following my unsuccessful eye surgery in Jan 2007, I was given steroids to save my second eye. I also was not allowed to exercise for about 4/5 months for fear that bleeding within the eye may restart. As a result, I put on loads of weight (went from about 78 kgs to 100kgs).Additionally, I had a seizure in Jan 2008, which was a consequence of tuberculoma of the brain i had contacted, again because of low immunity caused by steroids. this was followed by high fever. I had become extremely weak and needed to take heavy medication to keep me alive. That is when I decided to transform.
2.The struggle that came with it ?

Struggle started with regaining the lost strength and stamina. This is a very slow and painstaking process for which one has to have loads of patience and fortitude. Struggle 2 was the anti epileptic and anti tuberculosis treatment that i was taking. this had left me completely hollow from inside and my metabolism had gone for a toss as a result of anti epileptics. I still need to take these and my metabolism is still not as good as it used to be.
Struggle 3 was to find the time to exercise, but that resolved quickly since I was used to getting up early in the morning. Struggle 4 – correct nutrition. my wife Sheetal being a professional fitness and nutrition expert was instrumental in getting over this struggle. But one of the biggest advantages was that being in the Indian Navy, I had all facilities such as gym, swimming pool, open playground and the works just a stone's throw from my house.
3. The obstacles ?

The mental agony of losing an eye and almost immediately contracting TB of the brain. Had to struggle to keep my mind and wits about me. Second struggle was to deal with partial blindness overall and completely blind right side. basically loss of binocular acuity. Struggled to get used to it. the worst struggle and my most hated one was to deal with the SYMPATHY and CONDESCENDING Conversations with people around…. just hated it
4. What all changes did you make in your lifestyle ?

Stopped alcohol consumption completely. not a single drop for 4 years. Exercised twice daily. one session of any aerobic activity and one session of strength training. I used to train with National Level Yachtsmen from our Navy that helped. Solid 2-2,5 hours of strength training.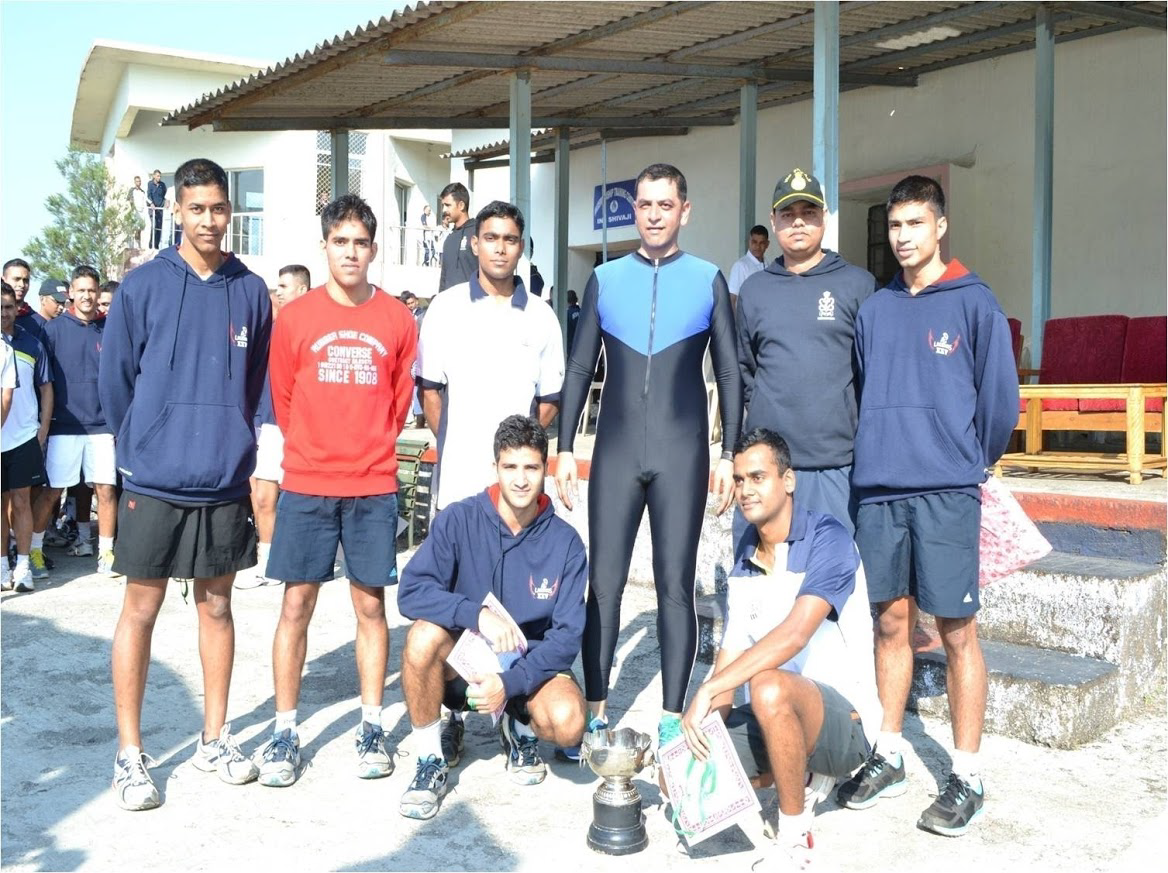 5. Role of family and friends.? Any special person you would like to acknowledge ?

Would like to acknowledge first and foremost my wife, Sheetal, for her unstinted support both mentally, physically for my initial training and nutrition throughout. eternally grateful to her. My friend Capt Rahul Jagat who encouraged me to take up running after I mentioned to him about my wanting to take part in the Mumbai Half Marathon. My doctor Surgeon Commodore Khalil Mathai (retd) who took care of my treatment.
Later when i was posted to Lonavla, my mentor and great friend Cdr Jeetendran Nair, Jeetu Nair / Jeetu as he is known in the running circles for teaching me basics of running and taking me through the paces. he is the founder of Pune Free Runners. My first 70k was with him.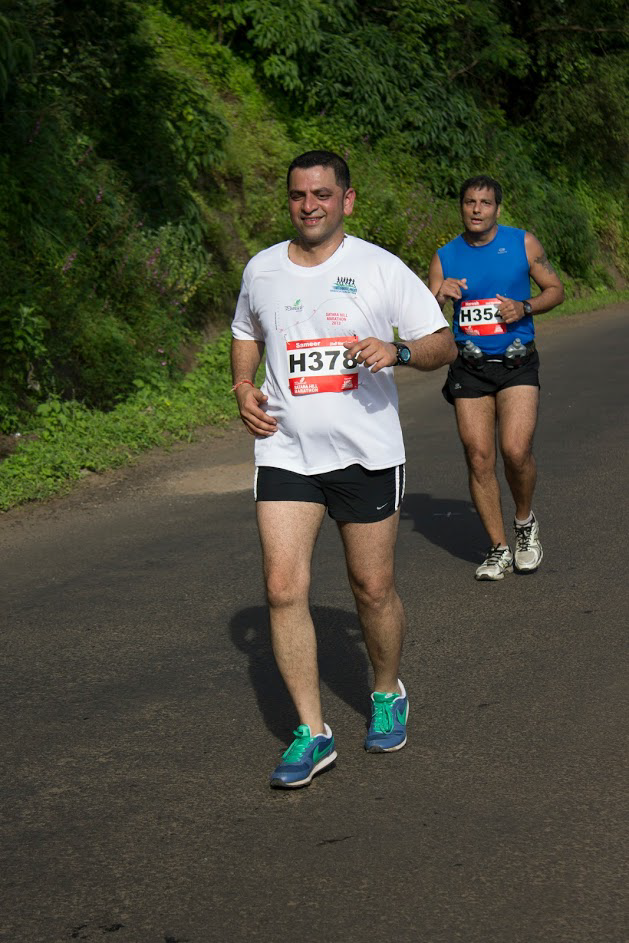 6. How are you helping others achieve their goal ?

In all my appointments I have taken along my colleagues (willingly or unwillingly) on a fitness journey. reignited the lost tradition of Lake Swimming and Triathlon at my Unit in Lonavala which is now a very coveted event for the base of strength of almost 5000 people.
7. Share your background ?

Graduated from The National Defence Academy as a Naval cadet in 1995. Joined the technical arm of the Navy and specialised in submarines. Went on to Head my alma mater Naval College of Engineering as its last Training Commander and finally retired from Naval Service (premature) in September 2020. I now work with an MSE, Shree Refrigeration Pvt Ltd as Vice President and Head (Marine Business).
8. Before and After pic?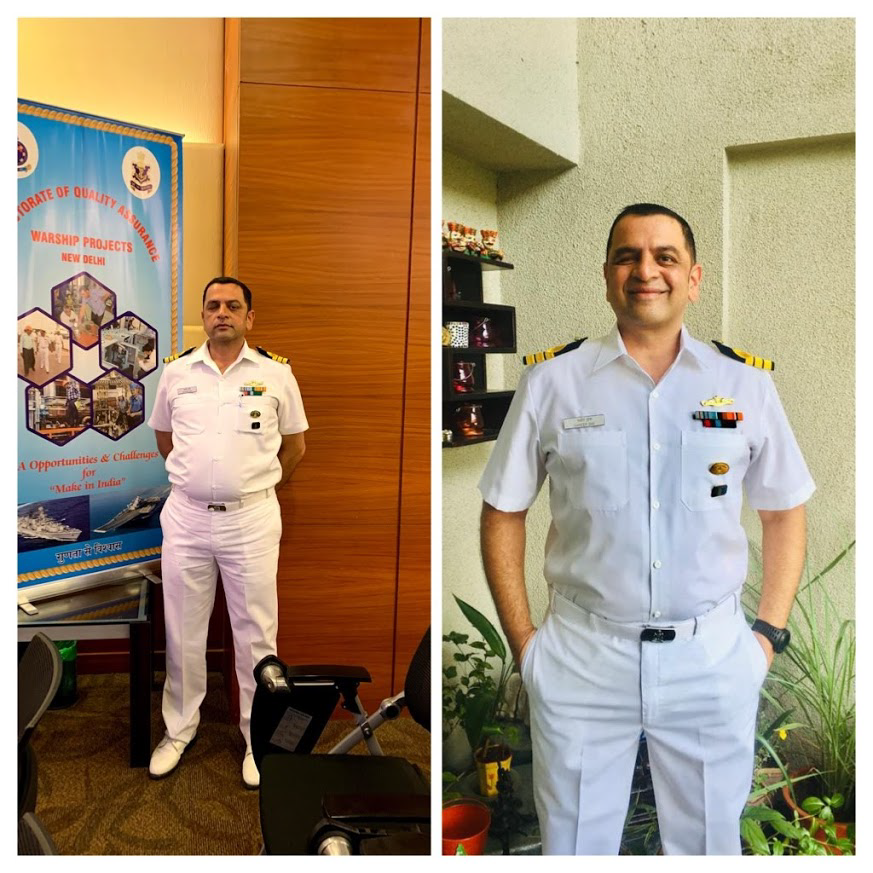 9. Your social media handles ?

On Twitter – @monocularshark I am on no other social media platform except Whatsapp
10. Message for those who aspire to transform ?

Be undaunted in your pursuit of Health and Happiness