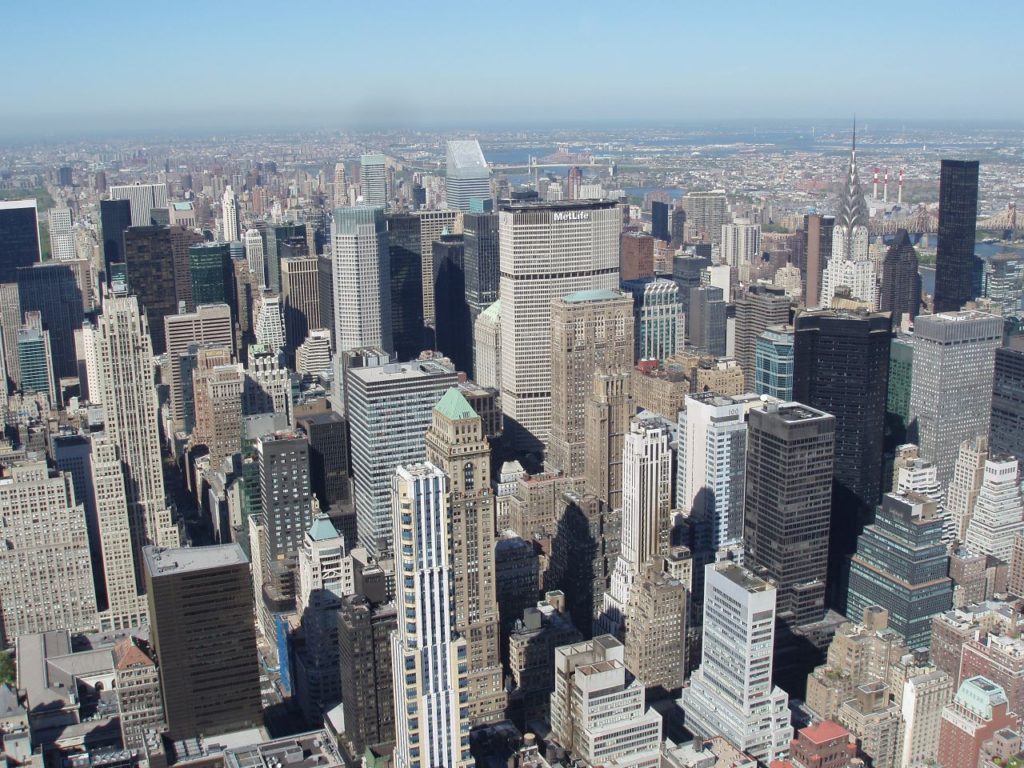 A freak accident in New York got me to rethink my priorities and over the years I learnt to change my lifestyle to be holistically fit – physically, spiritually and mentally
New York
Sunday, 24th May 2009. It was a beautiful morning in New York. Summer had started but there was still a chill in the air. I was very happy that morning. It was the last day of my two-week business trip to the USA. I usually travelled to the USA around this time every year. Though I had no work meetings in New York, I always liked to spend my last weekend there before flying back home.
It's a beautiful city. With over nine thousand restaurants serving World Cuisine, board walks along the Hudson river, jogging tracks at Central Park, leisurely walks on 5th Avenue; exploring the aesthetically decorated stores used to be my destress moment. And the essential annual pilgrimage to the Apple store on 5th avenue and B & H Photo video store on 9th Avenue summed up the time I snatched from business trips to enjoy.
This weekend was especially exciting. As it was during the Memorial Day holidays, there was huge sales everywhere. And I loved shopping, especially for my two teenage boys. They also looked forward to my US trips. I used to shop a lot for them those days. I would now say that it was probably guilt shopping. As I had no time for them.
Cruising Along
Back home business was doing good and I was in a growth trajectory. I was working eighty to ninety hours a week and the only thing that mattered to me was my work. My Palm Treo had become an extension of my hand as I tried to be responsive twenty-four seven to customer calls and e-mails. With an erratic work and sleep schedule, I barely saw my boys before or after school. I hardly attended any school activities. Bringing them luxury items was my way of compensating them for an absent father. During this trip, I purchased the PlayStation, personal CD players and lots of games for them and had ordered the latest IBM ThinkPad for myself.
The main purpose of the trip to downtown that morning was to pick up the ThinkPad from the store and then drive to New Jersey to meet my cousin, before flying back to India. The brand-new ThinkPad was in the boot of the Nissan Hatchback I was driving. I was singing along with Jai Ho in A. R. Rehman's voice playing on the stereo on full volume. The traffic was fast-moving despite fairly heavy movement on the George Washington Bridge on a Sunday.
The Gamechanger
I was driving smoothly at 50 miles an hour and in a fraction of a second, there was a loud thud. The car ahead of me had trampled over the car ahead of it. I applied the brakes with great force but ended up hitting the car ahead.
The airbags opened up. There were noises and chaos all around me. It took me seconds to realise that I was caught in a massive car pile-up and my car was last, the twentieth one in this mess.
Did I know then, after that day my life would never be the same again?
It was an ending for a new beginning. My Second Inning to Life, as I knew it.
On the day of the accident, I was forty three, weighed 78 kgs, was suffering from hypertension, high triglycerides and elevated cholesterol levels, high uric acid and insomnia due to my erratic work schedule and bad lifestyle. I was just a one-man army with work commitments towering as high as the Himalayas.
I had no external injuries and I returned to India post that accident. It wasn't until after a few months when the effects of this accident started showing up. There was an internal injury that showed up.
Rethinking Priorities
That freak accident in New York and the internal injury that resurfaced after months got me to rethink priorities and over the years, slowly, I changed my lifestyle to be holistically fit – physically, spiritually and mentally. My company grew multi fold after this transformation.
As we go along, I will share that transformational journey and the power of positivity. This blog will be about the good practices I adopted for a complete transformation at work, home and himself. My journey of eleven years since that day in 
Today I am a very successful entrepreneur who suffered physically & emotionally during his journey. But I overcame that. I will tell you about how my company has grown exponentially after my own personal transformation. And about the power of positivity.
Photos: Sangeet Kothari