Research says people with a positive outlook live longer. But what if you're not inherently optimistic? Can you change your outlook on life? All illustrations by Kanupriya Singh
I am writing this newsletter from Kanha. Four days spent with 20 like minded people who believe in giving back to the society while working on their own growth journey. I hosted a residential workshop on Deep Health, sharing my years of learning with the participants on every tool that can help them grow on their personal and professional journeys. More details on this in the coming newsletters. If you want to participate in future workshops or want to host one in your city to raise funds for your charity, I will be happy to offer my services.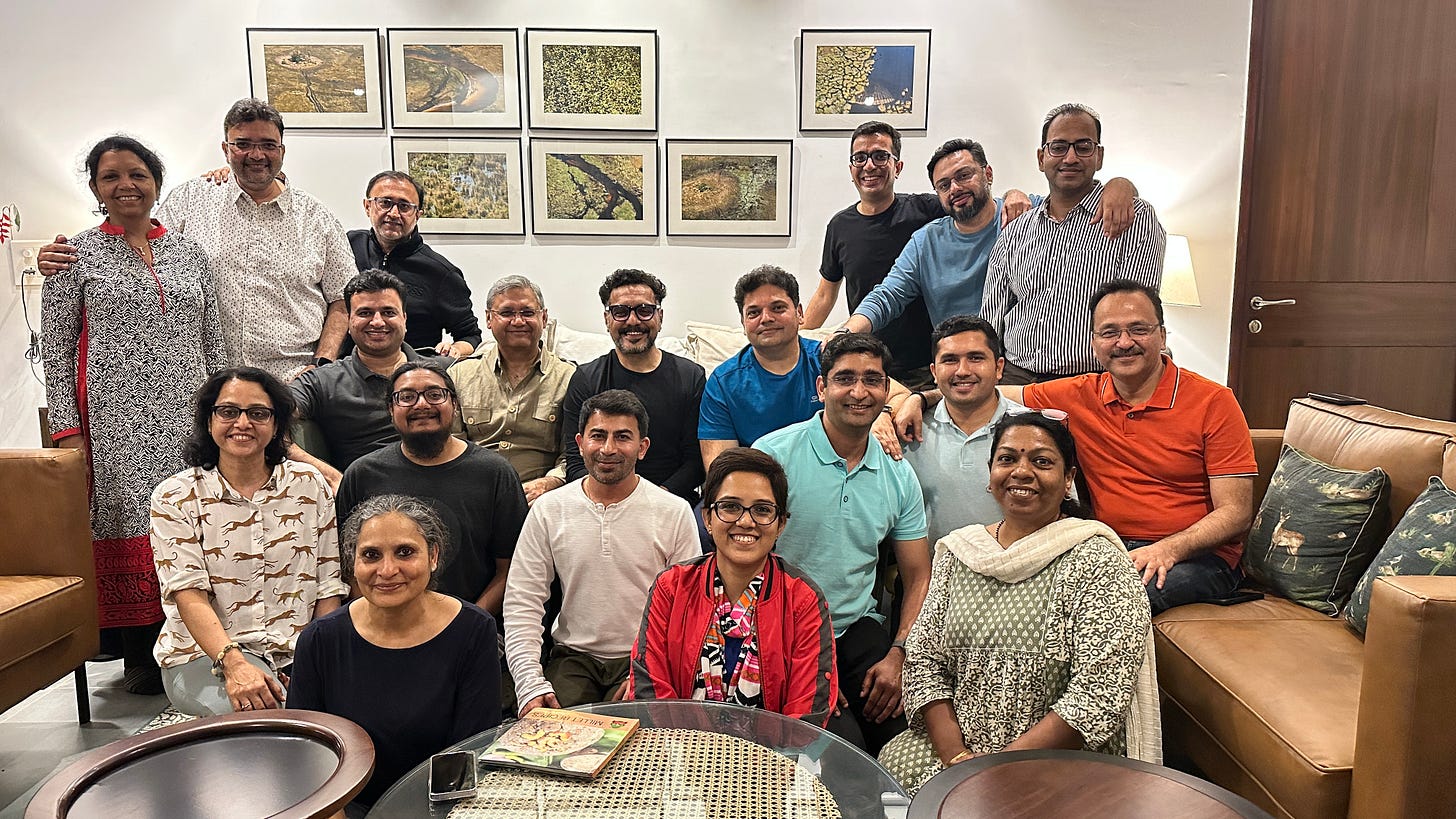 A popular metaphor to explain optimism is the concept of "glass half full".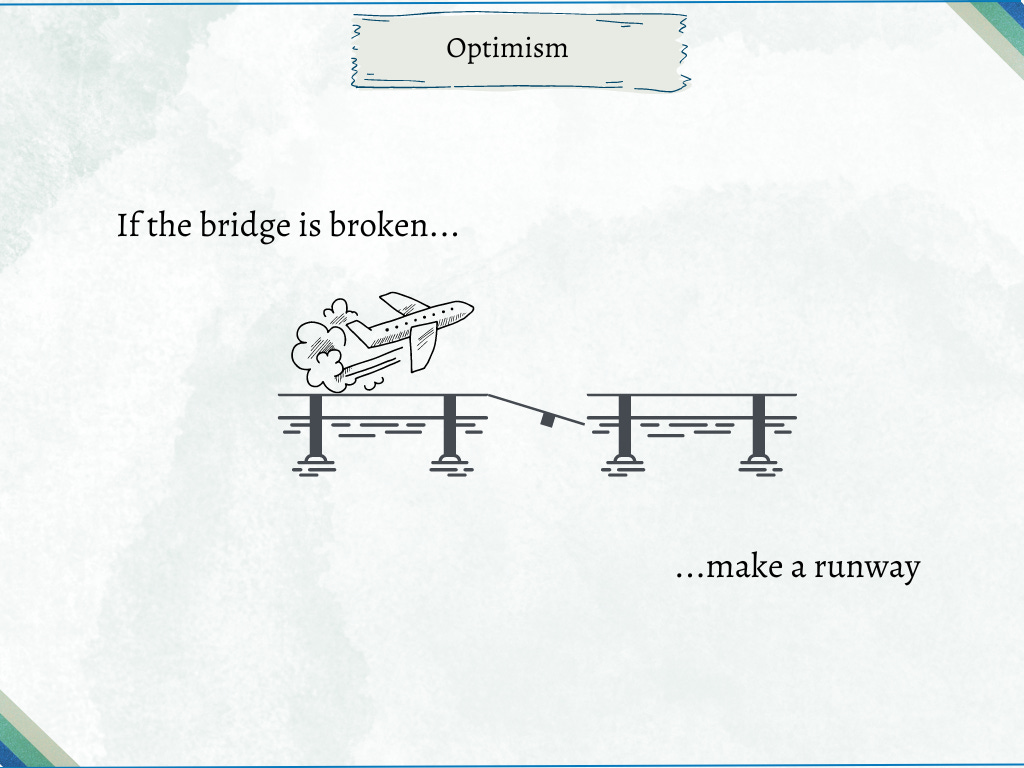 Optimists have a built-in attitude to be hopeful and consider the possibilities of good things happening in life.
The word "optimism" comes from the Latin word optimum, meaning "the best". In psychology, optimism or dispositional optimism is a set of beliefs and traits that help individuals reflect on the positive aspects of life rather than the negative ones. It is a personality pattern that displays resilience and personal strength. You know the type: Some people manage to remain upbeat even during the most trying times. You probably think "How do they do it?" But a better question to ask is "Can I do it too?"
Science continues to find that people with an optimistic outlook enjoy healthier and longer lives. A study recently published in the journal PNAS, involving more than 70,000 people, found that those who rated themselves as having high optimism were more likely to live to age 85 or older compared with less optimistic individuals.
The power of optimism means being positive and happy. It also means using this mindset to make positive changes. Optimistic people generally have the perspective that with the right approach and right action they can solve problems and improve the situation.
\
Different mindset
It's not clear exactly how optimism affects health. Investigators have considered both biological and behavioral mechanisms. For example, optimistic people tend to have lower levels of inflammation and healthier cholesterol levels compared with less optimistic people. But they also are more likely to engage in healthy behaviours like staying active, eating right, not smoking, and not abusing alcohol. Optimistic people are more likely to take chances, try new things, and be open to new opportunities. They generally have an easier time bouncing back from setbacks because they believe that something good can come out of any difficulty or challenge. There are numerous benefits associated with optimism. Studies show that optimists tend to live longer than pessimists due to the fact that they have lower levels of stress hormones like cortisol in their systems. In addition, optimistic people report higher levels of satisfaction in relationships, more success in school and work, greater physical health, and an overall greater sense of well-being.
Carver and Scheier (1987) introduced the term "dispositional optimism". They argued that it is the presence of positive traits that increases the chances of something good happening to us. The dispositional theory of optimism suggests that optimism leads to positive consequences in life, and pessimism leads to stressful outcomes and increased dissatisfaction. I have an Uncle whom I always find very cheerful and happy. I have seen him go through some of the toughest moments that comes in any one's life but I always found him cheerful and happy. I asked him once "What's the secret of this?" He gave me a very philosophical reply – "It is said that there is a Brahma muhurat that happens every day and we don't know when. It is said that what ever you wish at that time, happens. So I always keep my thoughts positive. "Pata nahi kab Brahma Muhurat hai" he would say. When ever anyone asks him, "How are you doing?" His response is always "Bam Bam" (means fantastic). We, in our life, come across so many people, who in their best situation also remain pessimist.
With a little practice, it's possible to cultivate an optimistic mindset that will serve us for years to come. It's not always easy, and it takes dedication, but it's possible for people to change their mindset. Here are some of the best optimism tools and activities that we can use to instil hope and cultivate a positive outlook within ourselves, people we live with, and our friends.