Our mindset shapes whether we believe we can learn and change and grow – or not. 10 min read. All illustrations by Kanupriya Singh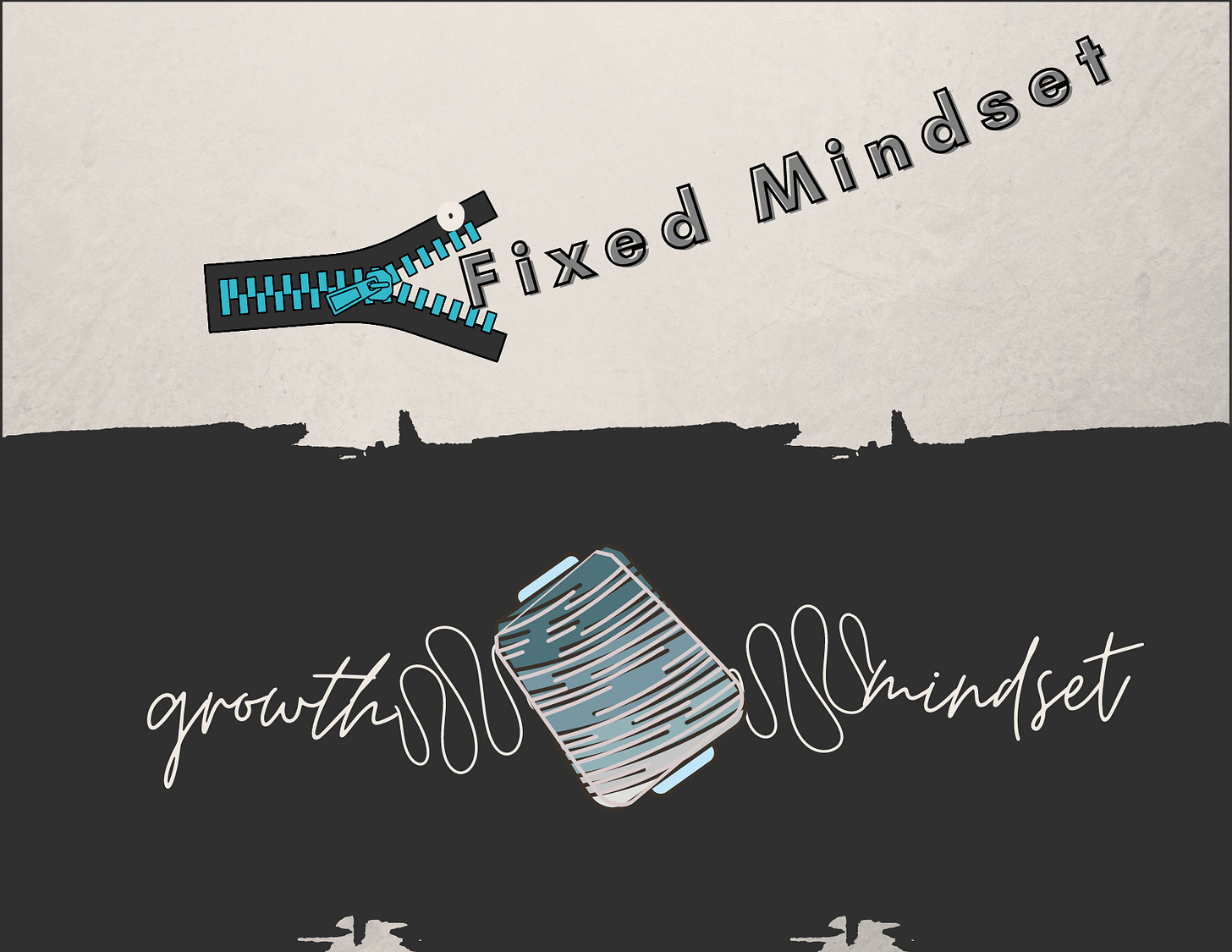 The story follows the plot of twin brothers with an alcoholic father, who take part in a scientific study.
Despite the twin brothers' identical genes and similar environment, they chose different paths as they grew up.
Good Vibes is a reader-supported publication. To receive new posts and support my work, consider becoming a free or paid subscriber.
The first brother grew up to be an alcoholic like their father, and was left destitute and penniless on the streets. The second brother, meanwhile, grew up to be a successful and sober businessman.
Nearer to the middle of their lives, the scientists return to interview the brothers and try to gain insight as to why each of them ended up on such drastically different path.
The first brother, and the now alcoholic son, told the scientists that because he grew up with an alcoholic father, he was always surrounded by alcohol and so it was inevitable that he would also grow up to rely heavily on drinks. His reasoning was his environment, and his genes.
The second brother, and the now successful businessman, told the scientists something completely different. He said that because he grew up with an alcoholic father, was surrounded by alcohol, and always saw his father drinking, that he supposed it was perfectly natural for him to grow up swearing to never replicate his father.
The crux of the story is this: Both brothers started the same. They grew up in the environment with the same circumstances. However, they both ended up on wildly different paths because of their mindset.
A fixed mindset means you believe intelligence, talent, and other qualities are innate and unchangeable. If you're not good at something, you typically think you will never be good at it. By contrast, a growth mindset means you believe intelligence and talent can be developed with practice and effort. Not surprisingly, your mindset plays a major role in your motivation, resilience, and achievement.
While many people are familiar with these definitions, they are sometimes unsure exactly how to put these concepts into daily practice. What do growth mindset beliefs and language look and sound like? How can you replace a fixed mindset belief with a healthier growth mindset belief? Explaining the difference to children can also be a tricky task.
"Why waste time proving over and over how great you are, when you could be getting better? Why hide deficiencies instead of overcoming them? Why look for friends or partners who will just shore up your self-esteem instead of ones who will also challenge you to grow? And why seek out the tried and true, instead of experiences that will stretch you? The passion for stretching yourself and sticking to it, even (or especially) when it's not going well, is the hallmark of the growth mindset. This is the mindset that allows people to thrive during some of the most challenging times in their lives." : Carol Dweck