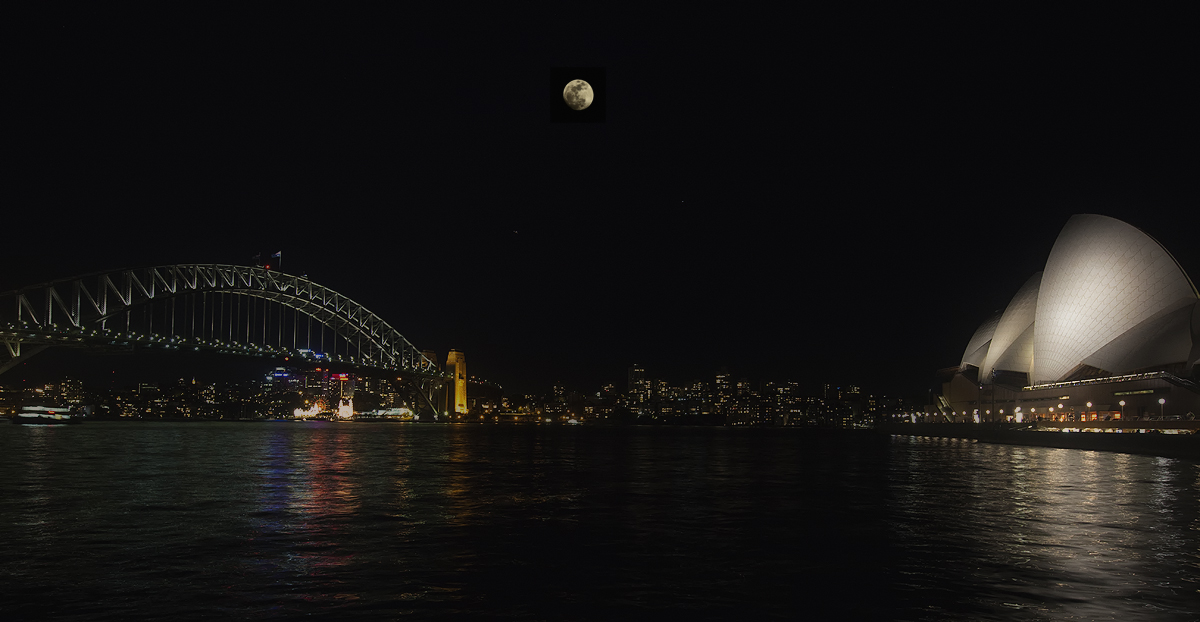 It always is a dream shot to have a night landscape with the moon in its all details. We end up with an over exposed bright circle instead of the detailed moon because of the long exposure required for the night shot. The way photographers do it is by taking multiple exposures ie take two shots and combine them in photoshop.
1. Take a picture of the landscape. Use tripod and a wide angle lens like at 18 mm or so. At aperture priority mode set f11 and shoot. Keep ISO at 100. Depending upon how dark it is the shutter speed will vary.
2. Take a picture of the moon. Use your longest telephoto lens , possibly 300 or above. Move to manual mode and aperture at f11 and shutter speed at 1/250 around.Zoom to your max so that you only have the moon on the screen.
3. Open both pics on photoshop. From the tool box , move the moon and drop it on the other picture. In this case the Sydney Harbour bridge.
4. On the moons layers pallette change the layers blend from normal to lighten.
5. Resize the moon by using control T ( for Mac Command T). When the size and location is ok, press enter (Mac – return).
Thats it, Simple way to have a nice landscape.