I keep saving similar news or something that I come across. I know the only way I can win any medal for my country is by winning some medal in the Centenarian Olympics. These destination postcards keep me motivated and working towards them.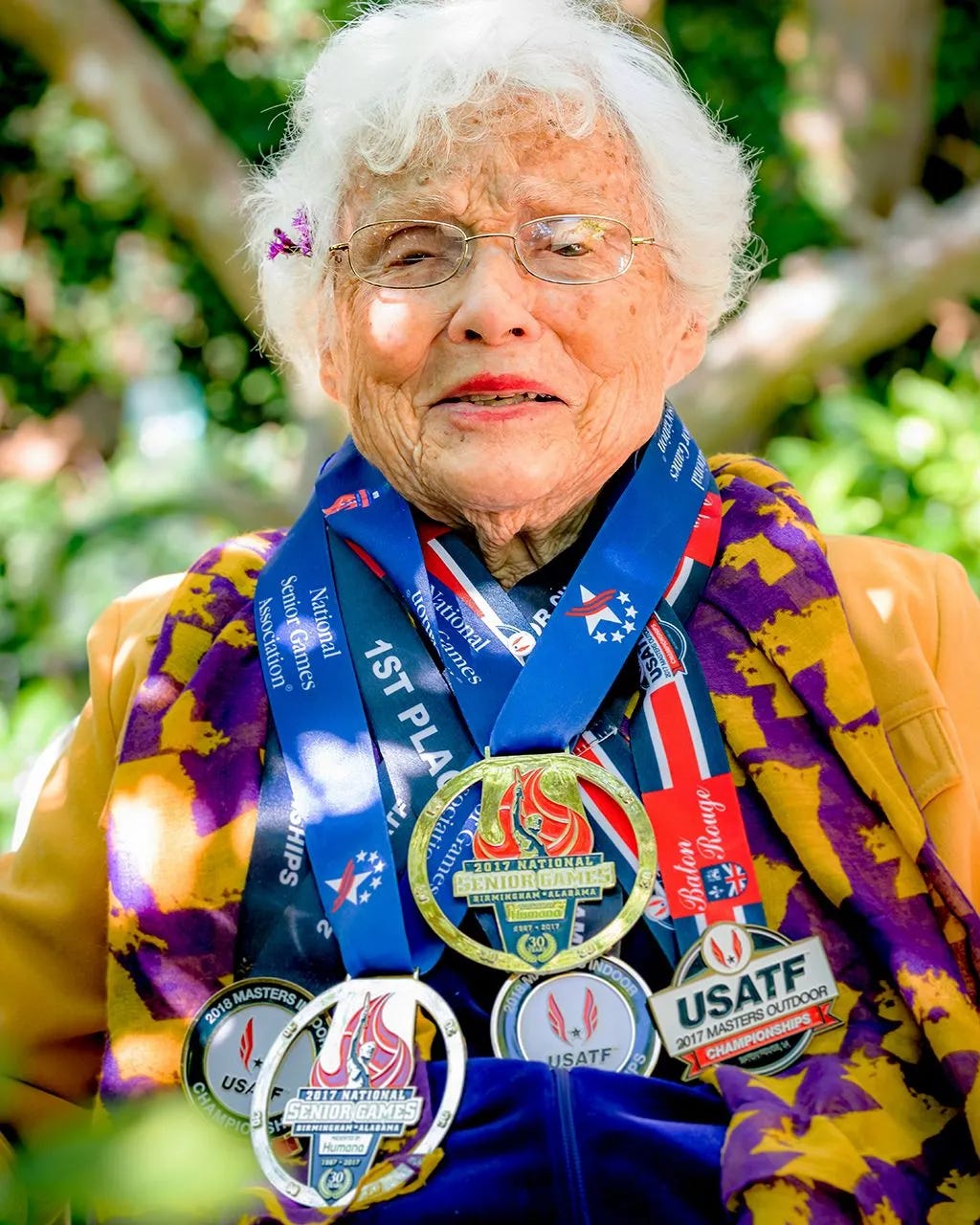 Julia 'Hurricane' Hawkins is 106, holds world records for her age group in sprinting, and has been competing in ' The Olympics' for over-50s since the '80s
Training for our later years may help us face our fears of growing old head-on. The Oxford Institute of Population Ageing conducted a survey across 21 different countries and showed that peoples's biggest fear about ageing was becoming totally dependent on others and not being able to get the help they need.
If you like this newsletter, you have a zero cost way to support it by sharing with your friends and family and giving a shout out on your social media platform. On Twitter and Facebook or if you have received it as a forward please Subscribe. Please leave your feedback and suggestions. You can mail me or tweet to @SandeepMall using #goodvibeswithSandeep.