Can you become a personal brand? Guest column by Shubho Sengupta. Understand brand Wrikoo. Illustrations by Kanupriya Singh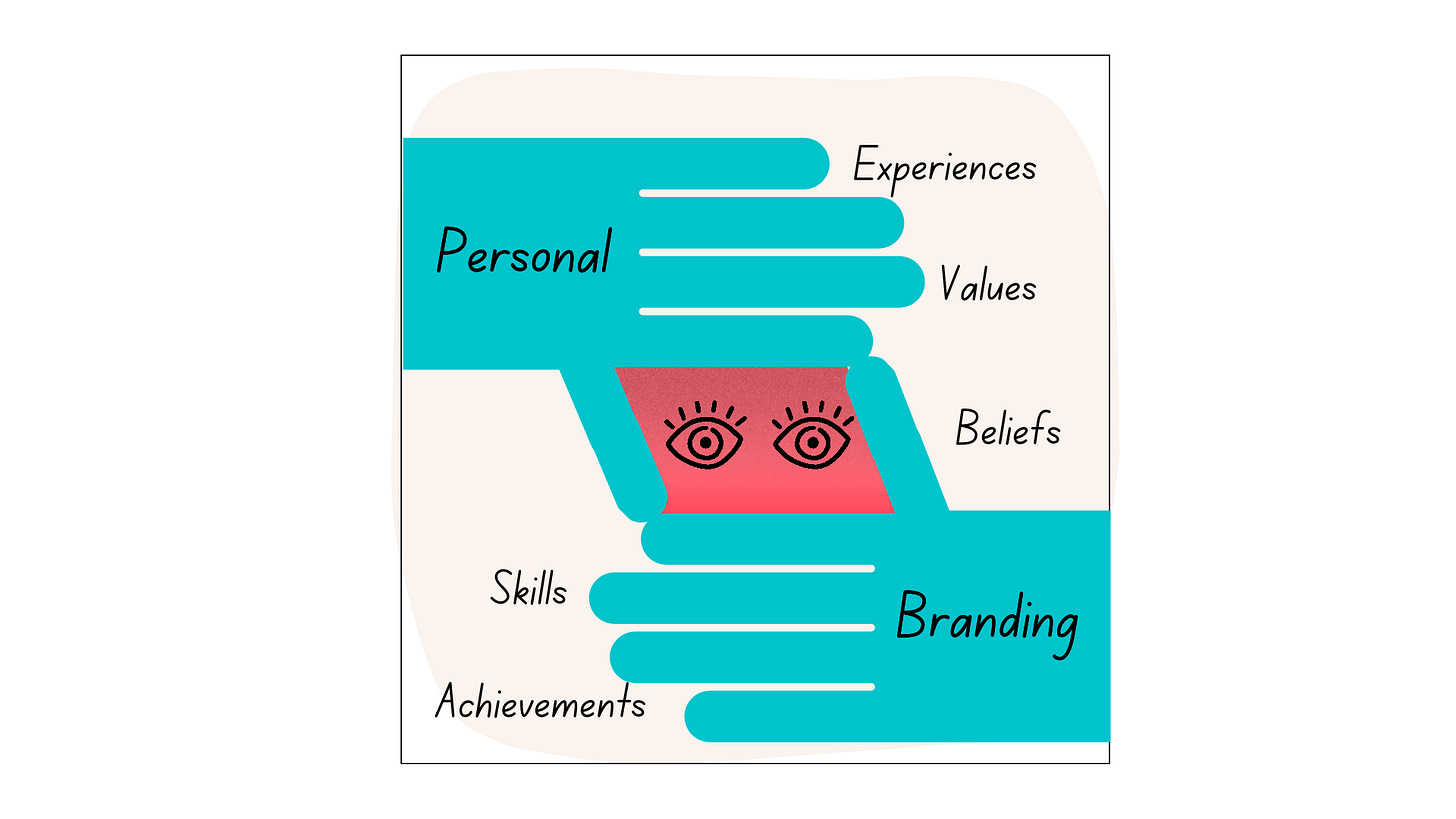 By now, we are well into the second generation of personal branding, that is, online personal branding through digital platforms including social media.
The smarter ones not only survive but thrive. We know of many cases where the personal brand has….
Wait!

Before we go any further, what's a personal brand? Let's define it.

We know what a brand is – Coke, Tata, Apple, Haldiram, and so on. Heck, even your 50-year-old CR Park sandesh shop is a brand.

It's instantly recognisable, you instantly know what the product or service is like (good, bad, or something in between), and there is a strong trust factor built into the more successful brands.

So it's the same thing basically – a set of values about a product – applied to a person.

It applies to political figures (PM), industrialists (Anand Mahindra), and entertainment figures (SRK).

The personal branding field traces its origins to the 1997 essay 'The Brand Called You,' by the management expert Tom Peters.

Columbia University now teaches it; Microsoft has templates for beginners; PricewaterhouseCoopers even had a Personal Branding Week sometime back, providing free online tips for college students.

But the basic principles also apply to ordinary people like you and me.

And that's what this article is about.

MYTH #1: You must be famous to be a 'personal brand'.

Not at all! Because just about anyone can start out as a small brand, as brands do. Even 100 fans/followers qualify you as a potential brand. Why not? Even Narendra Modi had just 100 fans someday.

MYTH #2: To become a strong personal brand, you need to create an image first.
No. A personal brand cannot be faked, spin, or fabricated. When you build your brand, you must base it on authenticity — you need to be true to what you really are and what your core values are. You have to put your best foot forward – after which there's no going back.

MYTH #3: Personal branding is all about being famous.

Well, no! SRK is famous, but do you care what he thinks about your nutrition goals? I – and many, many thousands – would rather listen to Sandeep Mall (@SandeepMall). He practices what he preaches and operates in a high niche but highly valued community. CEOs of global companies follow him.
MYTH #4: You can't be a personal brand if you work in a company.

Not at all. Look at Anand Mahindra, his personal brand values add to his company brand. In fact, it's difficult to say where one begins and the other ends. The parody account @GabbarSingh made a career out of having fun and now runs two communications outfits.

MYTH #5: Personal Branding Takes a Lot of Time
For once, this is true. You can't build a personal brand – or any brand – in a day. It can take years of building relationships by adding value, s-l-o-w-l-y, to your audiences' lives. But having said that, it doesn't take much time daily – a quick hello is fine as long as you're adding some value.

Finally, here are some new-age branding gurus you might want to follow.

Seth Godin: An iconoclastic thinker who argues that in an increasingly competitive global economy, doing good work simply isn't enough.

Gary Vaynerchuk: An online wine store owner turned PR/adman, Gary shoots from the hip and creates content that inspires people, as well as teaches them how to discover, establish and grow their own personal brands.

Leonard Kim was once homeless, and today is recognized as a top digital and youth marketer. He's been called an absolute beast at personal branding with a superpower: "The ability to turn a brand from zero to hero, fast."

Good luck!

Shubho Sengupta is a digital marketer with an analogue past. He can be found @shubhos, pontificating on food, fetishes and football. When not faffing online, he can be found at Mission Karmayogi, the capacity-building mission for civil servants.
In today's competitive world, personal branding is not just an option, but a necessity for success. It helps you stand out, build trust, increase visibility, establish authority, and create a lasting impression. Invest in establishing and utilising your own brand to open up new doors and catapult yourself to success!